POLi bank transfers in Australia and New Zealand
Last updated: 08-Mar-2023
Market overview
As one of Asia Pacific's most highly developed ecommerce markets, Australia is thriving, with almost 70% of the over 23 million people buying online and over 60% of shoppers ordering products from overseas. Mobile ecommerce is gaining ground too, with over 30% of online purchases being made from smartphones and tablets.
Based on industry research, Australia is the 9th most attractive ecommerce market worldwide, due to its very efficient infrastructure, high internet penetration rate and mobile adoption.
Key payment methods
Australians prefer cards over any other payment method. Over 45% of all online transactions in Australia are paid with credit and debit cards. PayPal is the next most used payment method, with a little over 13% market share. Bank transfers are the third most popular payment method, with over 8% market share.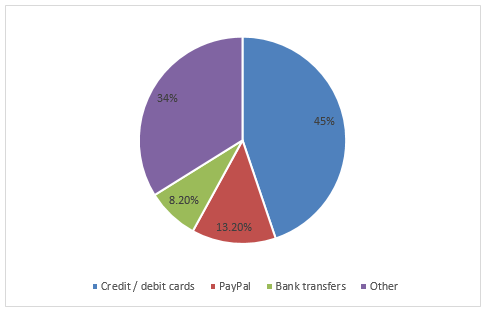 Source: Datamonitor Financial
Cards also dominate New Zealand's payment scenery. Over 65% of all online purchases were paid with credit and debit cards, followed by PayPal and bank transfers.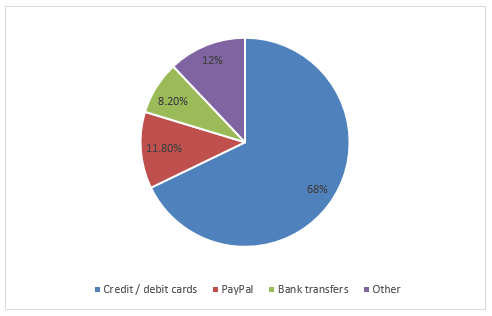 Source: Datamonitor Financial
POLi is a widely used real-time bank transfer service in both Australia and New Zealand that allows shoppers to pay online through their favorite bank, without giving away personal information. POLi supports transfers through banks such as:
| Australia | New Zealand |
| --- | --- |
| Citibank | ASB |
| Commonwealth Bank | Bank of New Zealand |
| CUA | BankDirect |
| ING Direct | Kiwibank |
| Newcastle Permanent | TSB Bank |
| Suncorp Bank | Westpac |
| Westpac | ASB |
What 2Checkout offers
POLi is the online payment option that allows customers to use internet banking to securely pay for ordered products and services.
By enabling POLi in Australia and New Zealand, 2Checkout helps you increase your market share with more than 10% in both countries, supporting transactions in Australian Dollars (AUD) and New Zealand Dollars (NZD).
POLi offers support for manual subscription renewals and manual refund processing.
Besides payment processing, 2Checkout also covers support and legal issues:
Customer support: +61 (2) 84172230 (Australia) and +64 98 010 362 (New Zealand)
Risk and anti-fraud management
Tax compliance