Last updated: 16-Oct-2020
Overview
As an alternative to the Accept and pay proposal without Net terms, a customer can reject a proposal and send feedback to the salesperson. 
Reject proposal without Net terms
Customer Flow
After having been sent the offer, the customer can reject the proposal by performing a few steps:
1. Check the email Inbox.
2. Click on the email titled <Merchant Name> sent you a proposal.
3. In the email click Review Proposal.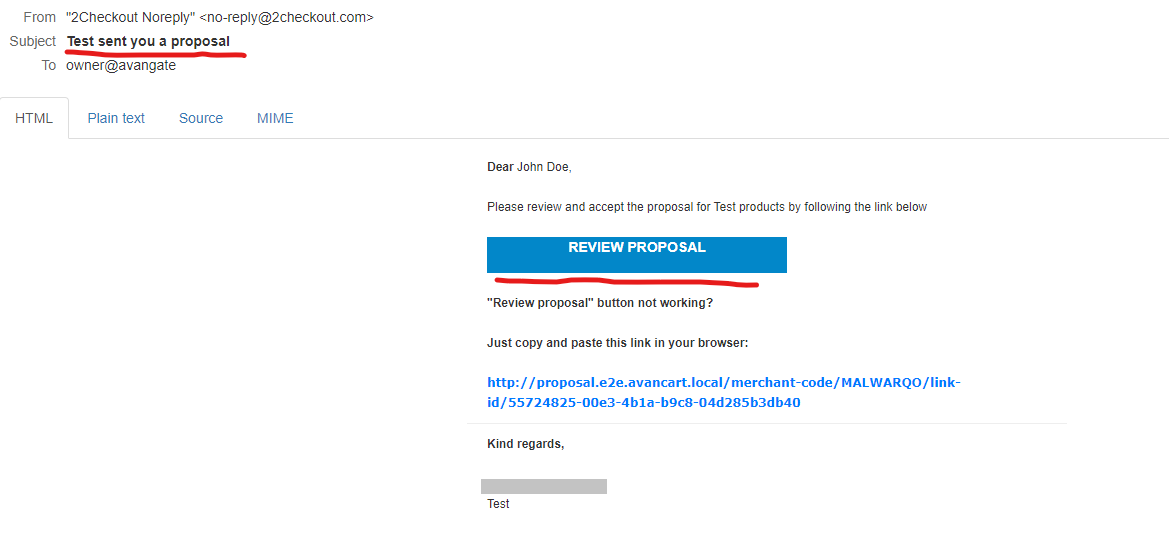 4. This will open the Accept page, where you can:
Preview the proposal (the prices are always NET)
Click Reject Proposal.
Fill in a reason and send the feedback to the salesperson.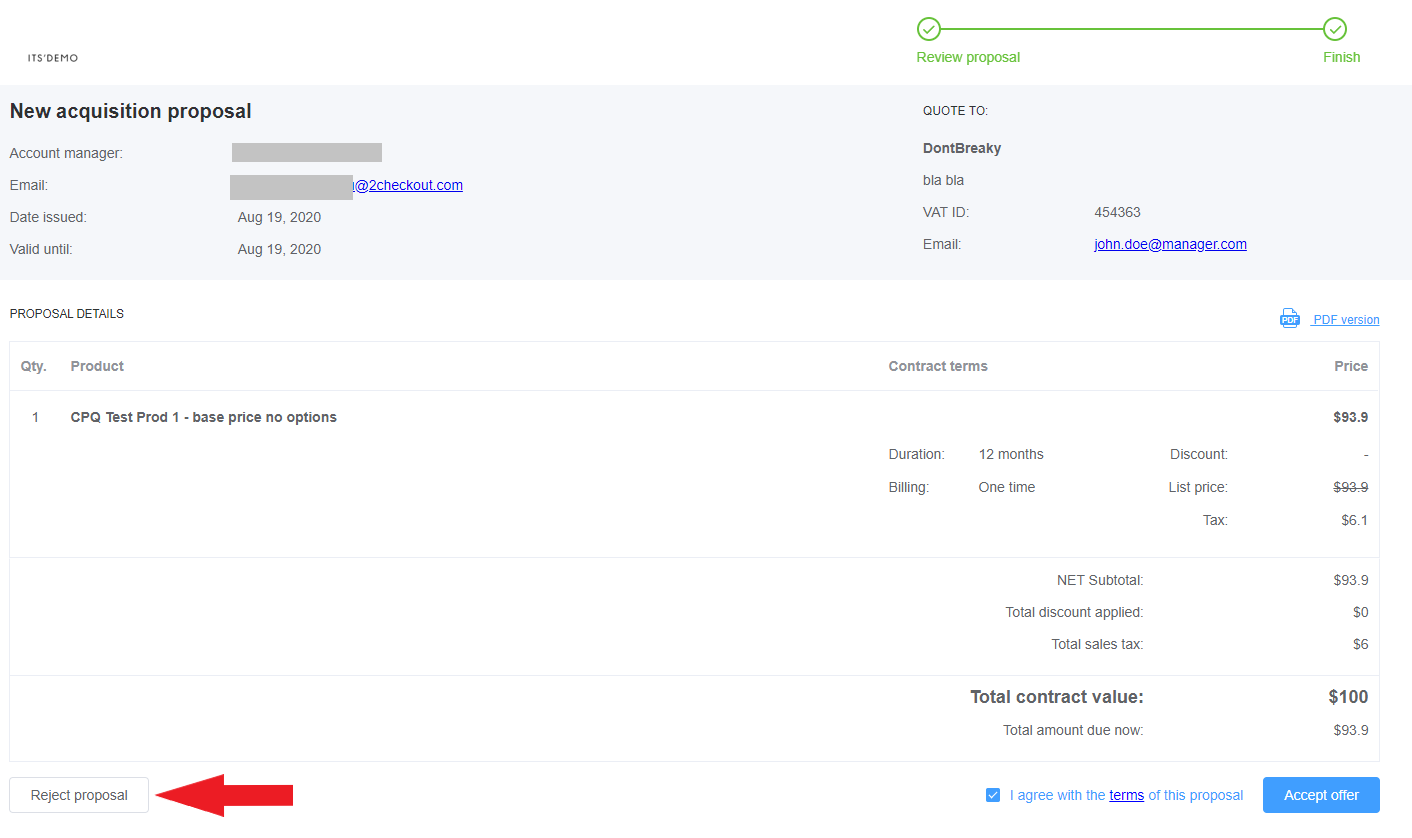 Merchant Flow
Proposal management in case of decline/reject
Proposals that were not accepted by the customer will show up with the status Declined/Rejected.
To review and/or reopen a rejected proposal follow these steps:
Go back to the CPQ app and open the proposal that was sent to the customer.
Check if the status of the proposal is Declined. This means that the customer did not accept the proposal.
Check out the comments (feedback) left by the customer.
Click Reopen as shown in this image.
Click Edit in order to resume the process of updating the proposal and sending it out again.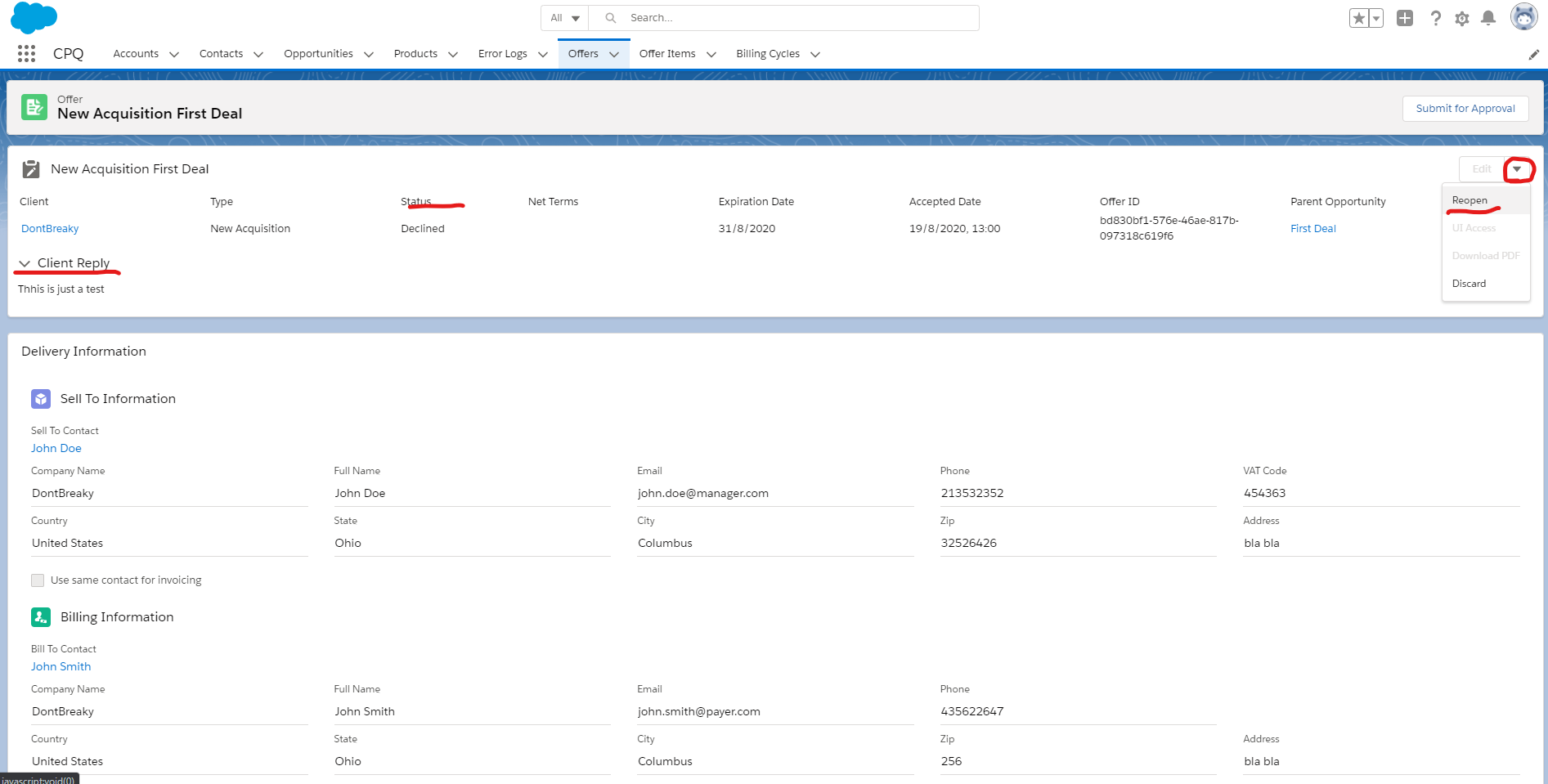 Reject proposal with Net terms
If the customer decides to reject the proposal, he/she needs to contact the account manager and inform them how the proposal should be updated in order to be accepted. 
Afterward, the merchant can follow the same steps as above in order to reopen the rejected proposal.