One Click (1-click) Ordering for Hosted 2Checkout Carts
Last updated: 28-Jul-2022
Overview
Repeat customers tend to outspend new shoppers by 67%. 2Checkout supports 1-click ordering for returning customers who paid for their previous orders with Credit/Debit cards. You can facilitate new orders, subscription renewals and upgrades for existing subscribers. Customers get all the benefits of utilizing payment-on-file data and none of the hassles associated with churn-driving cart funnels. 
Benefits
Increase Customer Lifetime Value (CLTV)
Boost conversion rate
Offer fully PCI compliant ordering experiences
Case study
Bitdefender increased Conversion Rate from 4.8% to 14% and AOV by 12% using 1-Click Ordering – case study.
SingleSignOn for hosted 2Checkout carts
Streamline the 2Checkout hosted cart and:
Display previously used credit cards for returning customers. 
Remove the friction from more traditional checkout experiences.
Create checkout experiences for returning customers when offering subscription renewals, new upgrades, upsells or cross sells.
Payment tokenization works with unique customer IDs from the 2Checkout platform.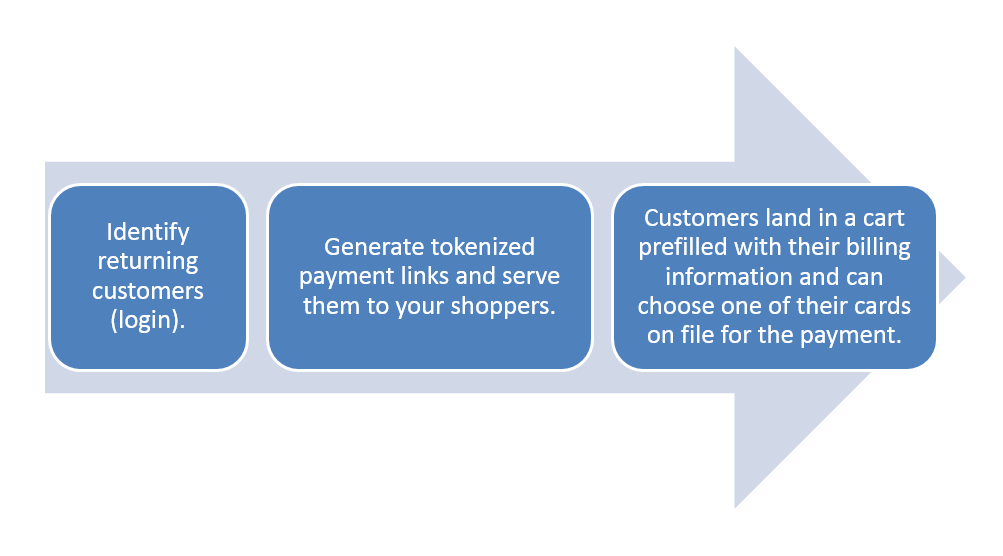 Use case
Custom carts and ordering interfaces  – display previously used credit cards (embedded).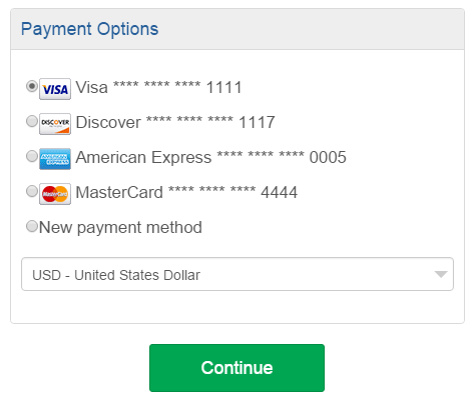 Embed payment interfaces into sites or apps. Customers get to choose their payment method from those on file.  They complete transactions without:
Being redirected to a shopping cart.
Being required to provide billing or payment details.
Documentation: Hosted 2Checkout carts SSO
Check out the Hosted 2Checkout carts SSO guide.