Add an electronic/physical product to your catalog
Last updated: 21-Jul-2020
Overview 
Whether you add electronic or physical/tangible goods to your catalog to sell and deliver to your customers, the process is the same. You need to use the 2Checkout Merchant Control Panel to define the details of your product. For physical products, you need to define the weight and the handling fees associated with your tangible products.
Availability 
Selling physical goods is available upon request. Contact 2Checkout for additional details. 
Requirements 
Make sure to have the mandatory physical product info on hand. 
Set up an electronic/physical product
 To add a product (either electronic or physical) to your catalog, log in to your 2Checkout Merchant Control Panel.
1. Navigate to Dashboard → Setup → Products
2. Click on the 'Add product' button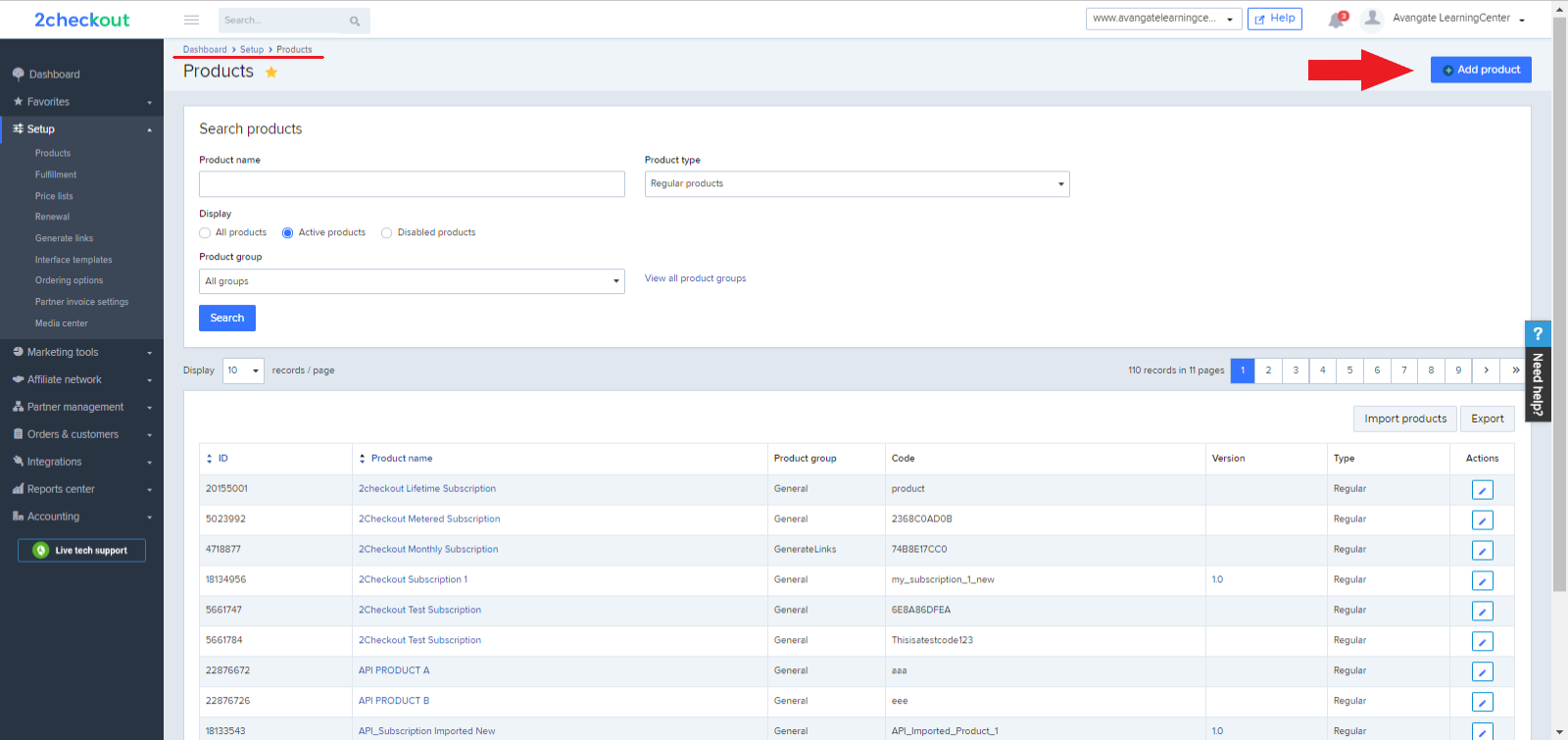 3. Fill in the details of your product:
Select the product type: electronic or physical/tangible (for physical products you need to fill in the physical setup as well)
Select the product tax category from the drop-down menu to help you with tax determination. See the image below.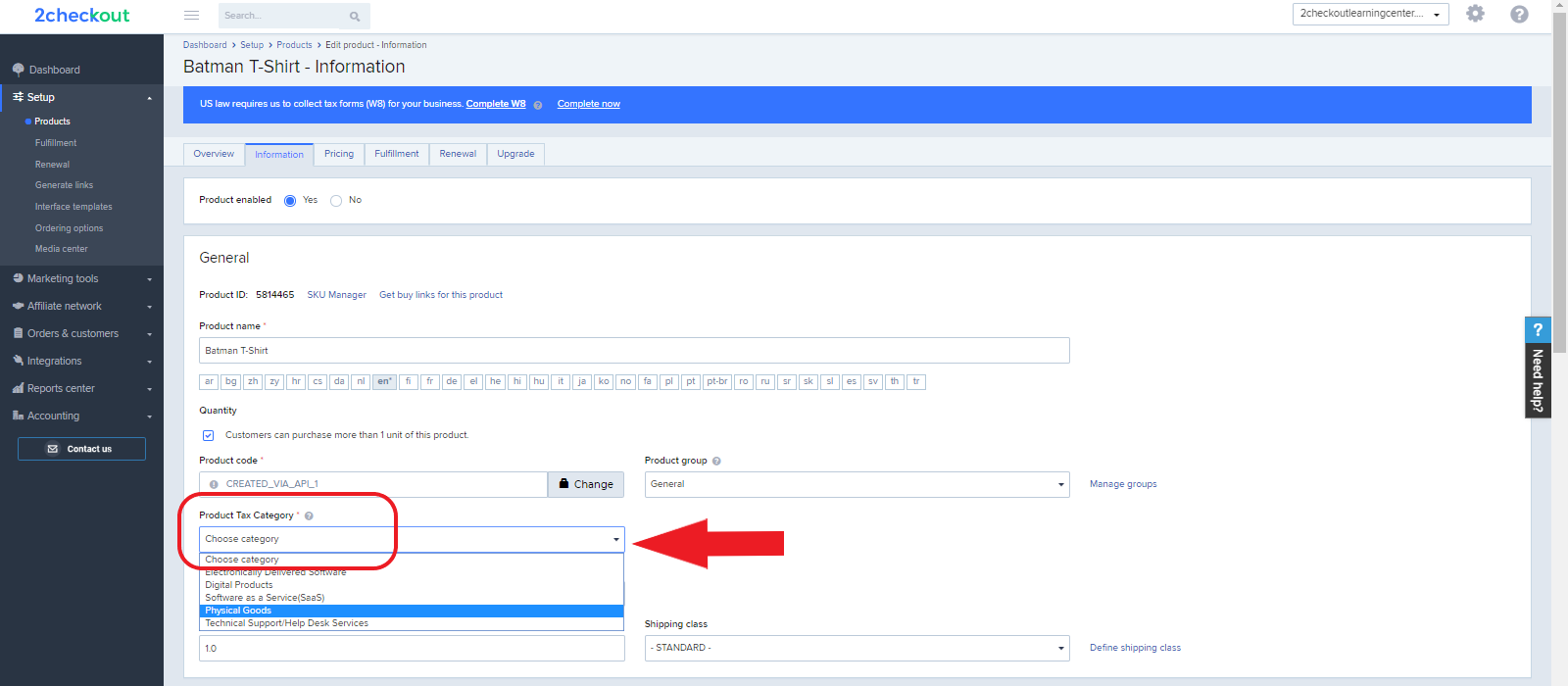 Fill in the product name, product code, product group, product external reference, quantity, and select whether the product is sold as a standalone (regular) or in a combo (bundle)
Set the price and the billing cycle (for electronic products sold on a subscription basis)
Add the marketing details (product description, system requirements, category, and check additional fields if necessary)
4. Click the green 'Add product' button at the bottom of the page to save your product. 
FAQ
How do I delete products?
For safety reasons you cannot delete any products you have created, instead, you can update their information and reuse them. An alternative for legacy products is to disable them. This way, they will be moved to the bottom of the product list. Keep in mind that disabling a product will cause the deactivation of any existing renewals for that product.