Last updated: 18-Mar-2020
Overview
The Subscriptions section is available to all 2Checkout accounts. However, access is governed by user rights.
Follow the steps below to grant access to this section for users of your account.
How to grant user rights to the Subscriptions section
Go to Account settings.
Click on the Manage button in the User Management section. 
3. Click on Users, scroll down to the user whose role you want to change and click on Edit.

4. On the next page, go to Roles and select the role you want to assign to the account to grant it access.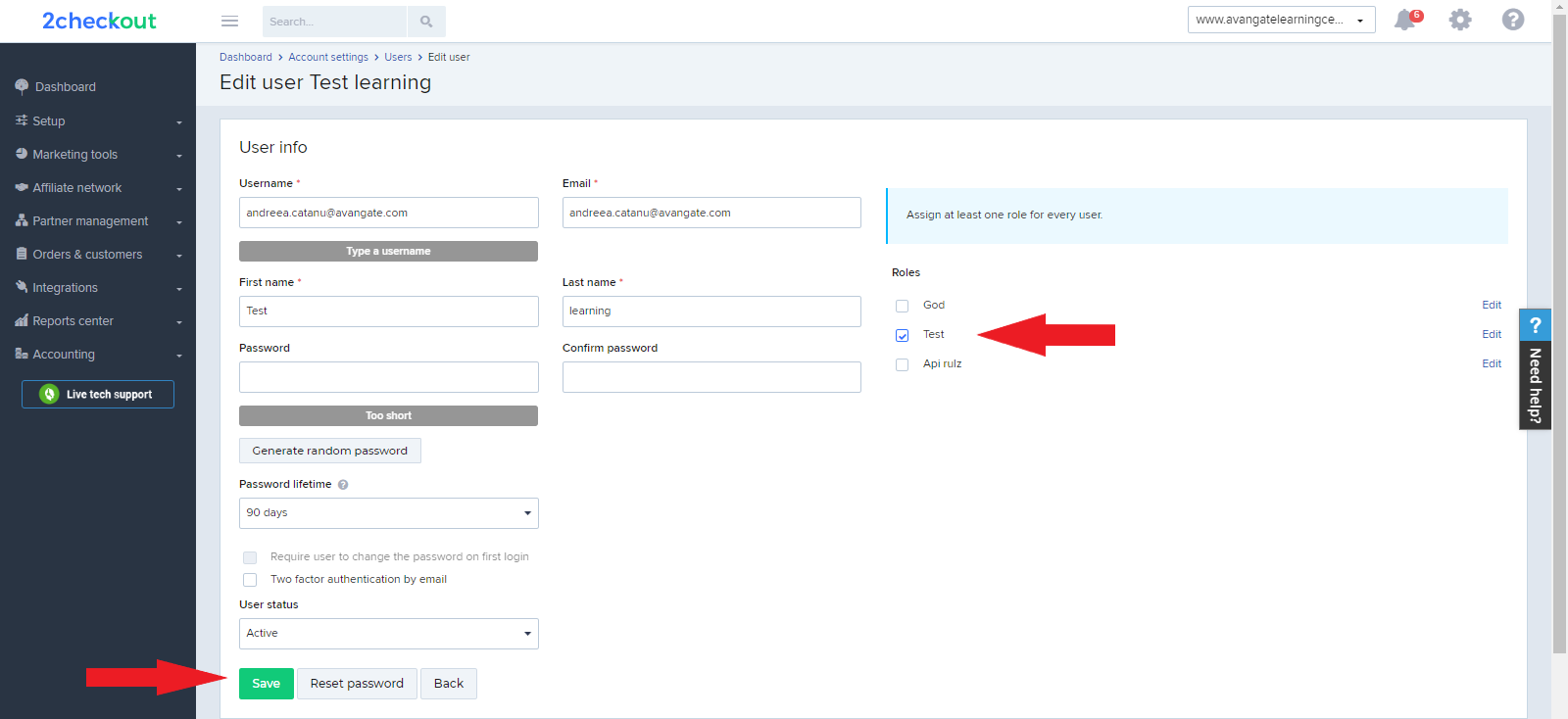 5. Click Save.