In-context checkout for Express PayPal Payments
Last updated: 24-Nov-2020
Overview
In-context checkout provides a single-page checkout experience, improving conversion rates by enabling shoppers to pay in a couple of clicks without leaving your website.

Recommended resources
Want to sell worldwide? Learn how 2Checkout can help with over 45  payment methods and 100 display and billing currencies.
Purchase flow
Shoppers select PayPal as their payment method and place the order.

2. The PayPal In-context checkout window appears and prompts shoppers to log in to their PayPal account.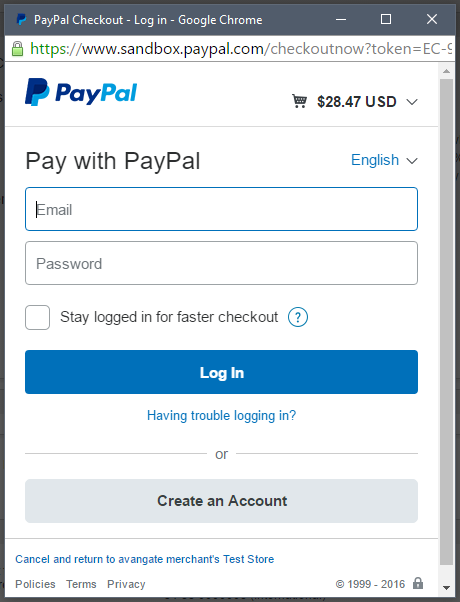 3. Shoppers log in and confirm the payment.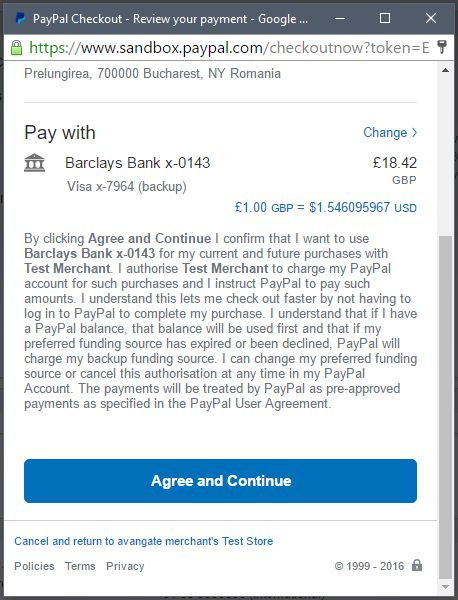 4. 2Checkout redirects shoppers to the shopping cart and they place the order.
Availability
In-context checkout is available for 2Monetize accounts (on the reseller business model) and it is supported by the best-converting 2Checkout purchase flows:
One-page checkout with review
One-page checkout without review
Express checkout
Available worldwide
Supported currencies
2Checkout supports express PayPal payments in the following currencies:
USD (US Dollar)
EUR (Euro)
GBP (British Pounds)
AUD (Australian Dollar)
CAD (Canadian Dollar)
Costs
Using in-context checkout does not incur any additional costs on top of the existing 2Checkout commission.
Benefits
1. Keep shoppers on your website. Shoppers can now pay for their orders with PayPal without being redirected to PayPal's website.
2. Simplified design. A friendly and easy to use interface keeps shoppers focused on what matters most, completing purchases in only a few clicks.
3. Cross-platform support. The fast checkout experience is consistent across platforms and devices, even if your shoppers use computers, tablets, or smartphones. Since mobile shopping usage is increasing, the checkout experience is optimized for mobile screens.

F.A.Q.
1. Will pop-up blockers prevent the in-context checkout window from being displayed?
No. As long as the JavaScript is loaded using the on-click or submit events, rather than on-load, pop-up blockers will not prevent the in-context checkout window from being displayed.
2. Can shoppers resize, dismiss and expand the in-context checkout window?
Yes. Dismissing (clicking the x on) the window takes the consumer back to the merchant site to continue shopping. Expanding the in-context checkout window will show the full-page checkout experience.
3. Will the in-context checkout window lose focus behind another window?
No. The in-context checkout window stays on top if shoppers click the parent window. If the in-context checkout window does lose focus (by minimizing the window, for instance), shoppers can bring it back by clicking the link on the greyed-out merchant page.

4. Does the in-context checkout window appear on mobile devices?
No. The smaller screen sizes favor a full-page checkout experience.