Last updated: 19-Apr-2022
Overview and benefits
You can customize the emails that 2Checkout sends for you, and provide shoppers with details about new products, coupon codes, links to other resources or any information that you believe could bring future sales.
Customizing shopper emails brings many benefits to both you and your shoppers:
Offer a consistent customer experience, fully integrated with your website
Reflect the "voice of your brand" and drive engagement from your customers
Recover lost revenue from abandoned carts and unsuccessful payments
Add important fulfillment information regarding your products, especially if 2Checkout is not delivering the products to your customers
Add installation and product usage instructions
Insert social networking links to continue the conversation with your clients and always be in touch
Reach out to your customers in their own language. 2Checkout supports email translations and customizations in 33 languages (delivery emails, order emails, renewal/subscription emails, and order follow-up).
Availability
Contact 2Checkout to customize your account's emails.
Which emails can I customize?
During the purchase process, 2Checkout may send several emails to your customers, according to your settings and the ordering flow. You can customize emails from the following categories:
Order
Electronic Delivery
Follow-up
Renewal (Subscriptions related)
Basic customization
Follow the steps below to customize your emails from the Email Editor.
1. Log in to your 2Checkout Merchant Account.
2. Navigate to Dashboard → Marketing tools → Email editor.
3. If you never had any custom email templates made by you or by 2Checkout, you are using the default 2Checkout template. This is the starting point to creating a new custom HTML template for your emails. You can see all previously created email templates or themes at the top of the page, in the Themes section. You can choose to customize an already existing theme (click on the Customize link on the right of the theme's name) or add a new one by clicking the New theme button.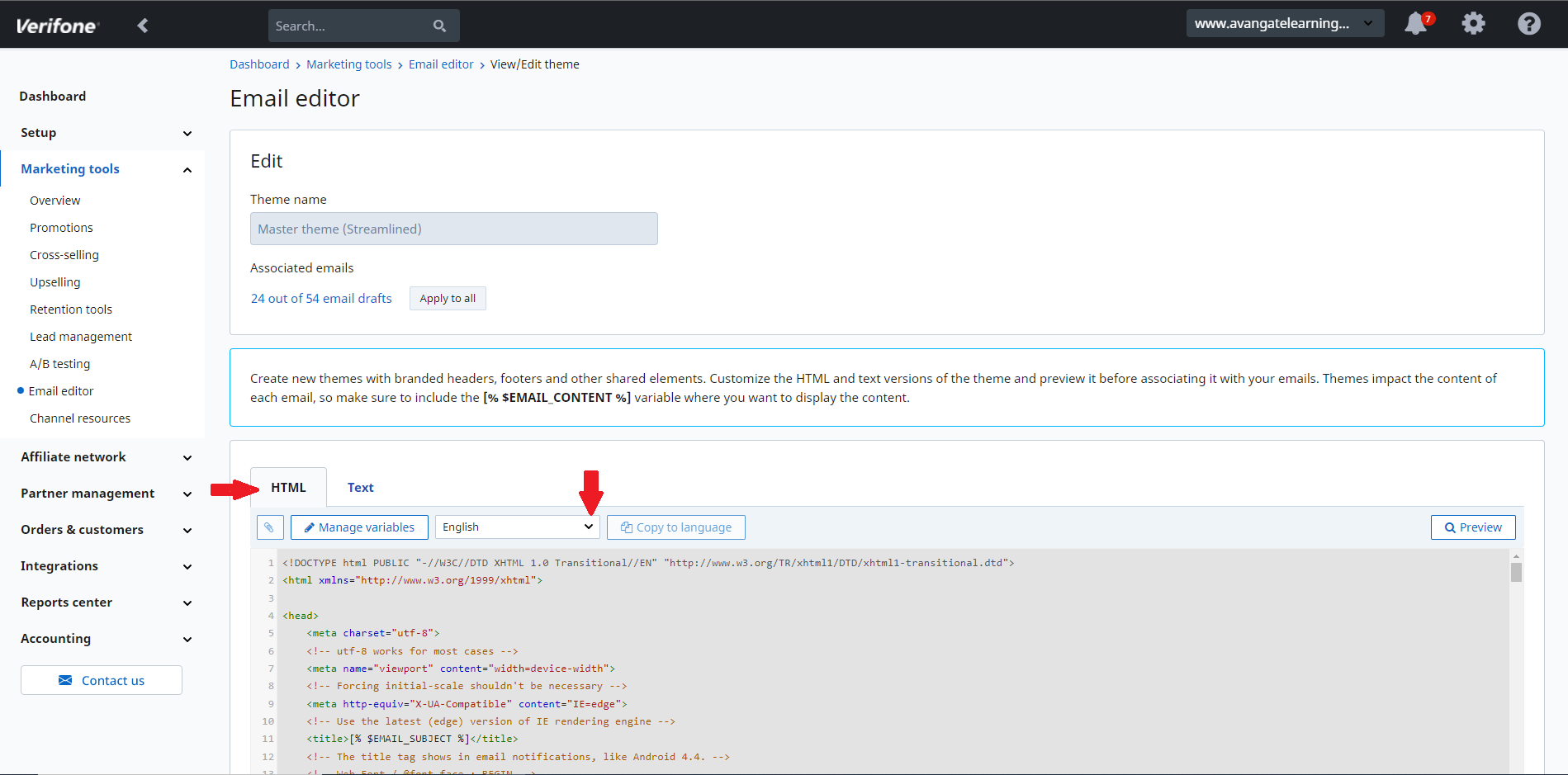 4. You can choose either HTML or text format to customize the email header, body, and footer. Click on the attachment icon to upload your logo and URL path. Customize the email body by adding more variables or by selecting the language from the drop-down menu. You can also customize the footer through the editor or by entering your own source code.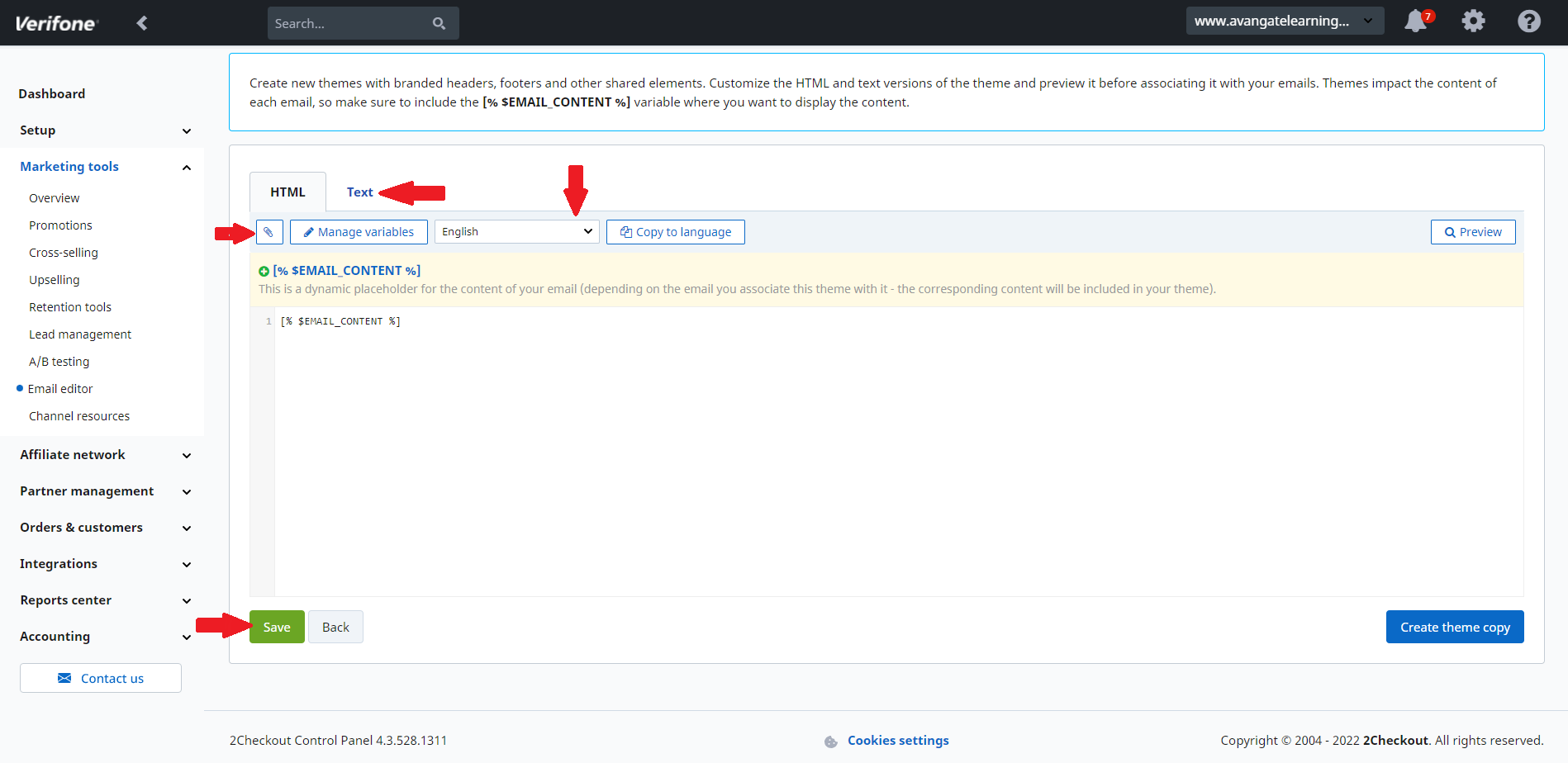 5. Click Save to add your changes. 
6. To preview the changes you made, click Preview.
Edit email body and add custom text
You can edit the email body and add custom text to two 2Checkout emails:
Automatic renewal
Manual renewal
Language coverage
You can add custom HTML code to any additional languages available for your account. Contact 2Checkout if you want to add custom text in other emails or require extra customization.