Last updated: 24-Nov-2020
Overview
Boleto Bancario is a payment method tailored for international e-merchants, designed to make it easy for them to receive money from Brazilian customers. The Boleto Bancario credit transfer service enables customers in Brazil to make online purchases via 2Checkout and pay offline at any Brazilian post office, bank branch, or through Internet banking. Boleto Bancario has grown to a market share of approximately 25% in Brazil.
Recommended resources
Want to sell worldwide? Learn how 2Checkout can help with over 45  payment methods and 100 display and billing currencies.
Availability
Available for merchants on 2Sell, 2Subscribe, 2Monetize accounts and to all shoppers in Brazil. Boleto Bancario is supported in the ConvertPlus ordering engine.
Requirements
Shoppers need to provide their CPF (Fiscal Number) in order to pay through Boleto.
Shopper flow
When placing an order, shoppers in Brazil can select Boleto Bancario as a payment option.
Shoppers will have to provide their CPF (Fiscal Number), which is unique to Brazil, on the next page, and will receive an email confirmation.
In order to complete the order,  shoppers will need to generate the boleto (banking ticket), by clicking Generate boleto.
Customers need to print the payment slip (Boleto) which contains a bar-coded invoice and take it to one of the convenient Boleto Bancario locations. Boleto can easily be paid via Internet banking, at ATMs, at any branch of associated banks or at one of more than 13.000 Brazilian lottery agencies. Shoppers can finalize the transaction using cash or any other accepted payment method.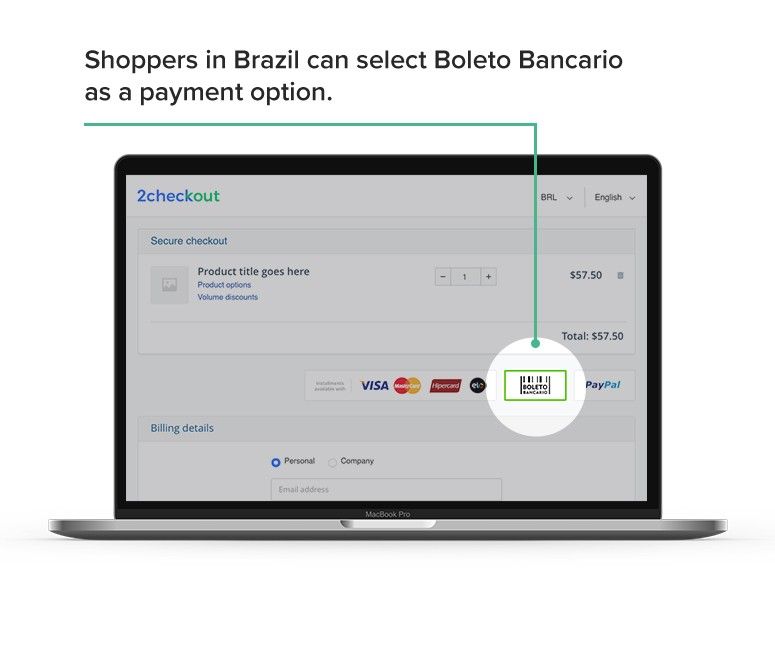 i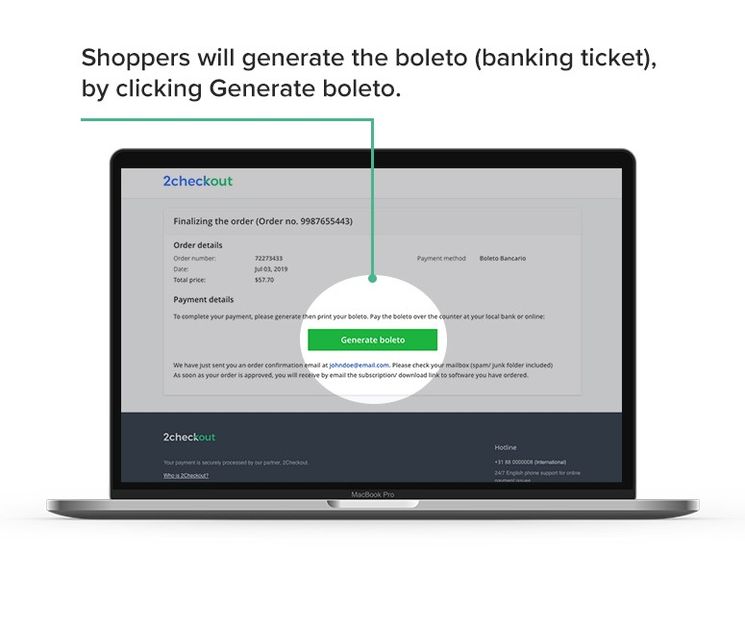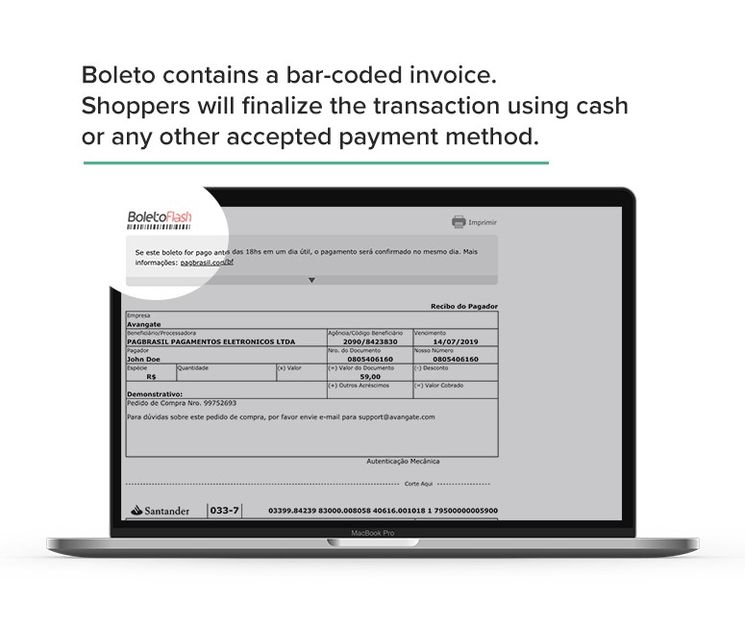 Payment confirmation
Once the order is paid, the payment should be processed by 2Checkout within three hours. An email containing the product/licensing information will be sent to the email address used by the shopper during the checkout process.