Backup media: USB, CD, DVD
Last updated: 01-Jul-2020
Set up Backup Media for products/online services enabling your customers to purchase backups for items with electronic delivery, at an extra cost you control. 
Availability
Backup Media is available for all 2Checkout accounts.
Contact 2Checkout directly to set it up.
Size limitations
To avoid storage issues, make sure the files that you want to include on the Backup Media do not exceed the following size limits:
Backup CDs

682MB for a 74 minutes disc
737MB for an 80 minutes disc

Backup DVDs: 4.38 GB
Backup USB drives: 3.8 GB
Setup Backup Media
Contact 2Checkout to set up new Backup Media for your products, regardless of whether you want static or dynamic discs/USB drives.
Note: take extra care to supply the correct account for which 2Checkout creates the Backup Media, especially if you own multiple 2Checkout accounts.
Backup Media options
| Options | Characteristics |
| --- | --- |
| Dynamic discs (CDs/DVDs) | 2Checkout bundles together files for multiple products/subscription plans in the cart in a single disc. |
| Static disc (CDs/DVDs) | 2Checkout creates static discs using an ISO image you provide. Each product/subscription plan comes with its own static disc, which means that for multiple items in the cart 2Checkout ships different backup media discs. |
| Dynamic USBs | 2Checkout bundles together files for multiple products/subscription plans in the cart on a single USB drive. |
| Static USBs | 2Checkout creates static USB drives using an ISO image you provide. Each product/subscription plan comes with its own static USB drive, which means that for multiple items in the cart 2Checkout ships different backup media sticks. |
Edit Backup Media
Once 2Checkout creates the Backup Media per your request, you can edit their details via the Backup Media tab, under Fulfillment. Each item added in this area includes multiple editable options:
An editable name
A unique product ID. 2Checkout adds Backup Media to the shopping cart as a separate product, identified through this ID.
The option to enable or disable Backup Media
The Backup Media type (for CDs and DVDs):

Backup CD in a paper sleeve
Backup CD in a DVD box
Backup DVD in a paper sleeve
Backup DVD in a DVD box

The option to set net and gross prices
The option to define volume discounts for shoppers who order large quantities of Backup Media
Backup Media layout preview and editor
Products allocation
This area displays products that have an associated file and are available for inclusion on dynamic media. If you cannot see your product, check if the item has an assigned file or is already included on a different media product.
Dynamic media
Build dynamic discs yourself, using the files assigned to products configured in the Control Panel. You can also edit the products and add Backup Media from each product's fulfillment settings.
Navigate to Fulfillment under Setup and select the Product Files tab. Click to edit the product file you want to be included on the disc.
Scroll down to the Assign products to the file area and when associating the file with a specific product, make sure that the box next to the Backup Media option is checked, and that you select one of the options available. The media types listed are the dynamic CDs/DVDs/USB drives which 2Checkout created following your request.
Static media
2Checkout creates static media using ISO images that you supply when you send the email requesting the creation of a static media. 2Checkout checks the URL for the ISO images you provide to ensure that it's functional, so please make sure that everything is working. Once 2Checkout creates the static media, it will be available in the Merchant Control Panel, and will connect to the ISO image uploaded to our servers.
Custom layout options
Do not print labels (prints the default image available)
Print order information (lets you specify the location of the order details: product name, product key and client name)
Backup media customization
You can customize the following backup media packaging details.
DVD box cover - customize the look and feel of the DVD box by designing your own cover and sending it to supportplus@2Checkout.com, mentioning the backup media you want it attached to.
Backup media mailer - you can customize the mailer only for large pre-printed volumes. Contact 2Checkout for more details.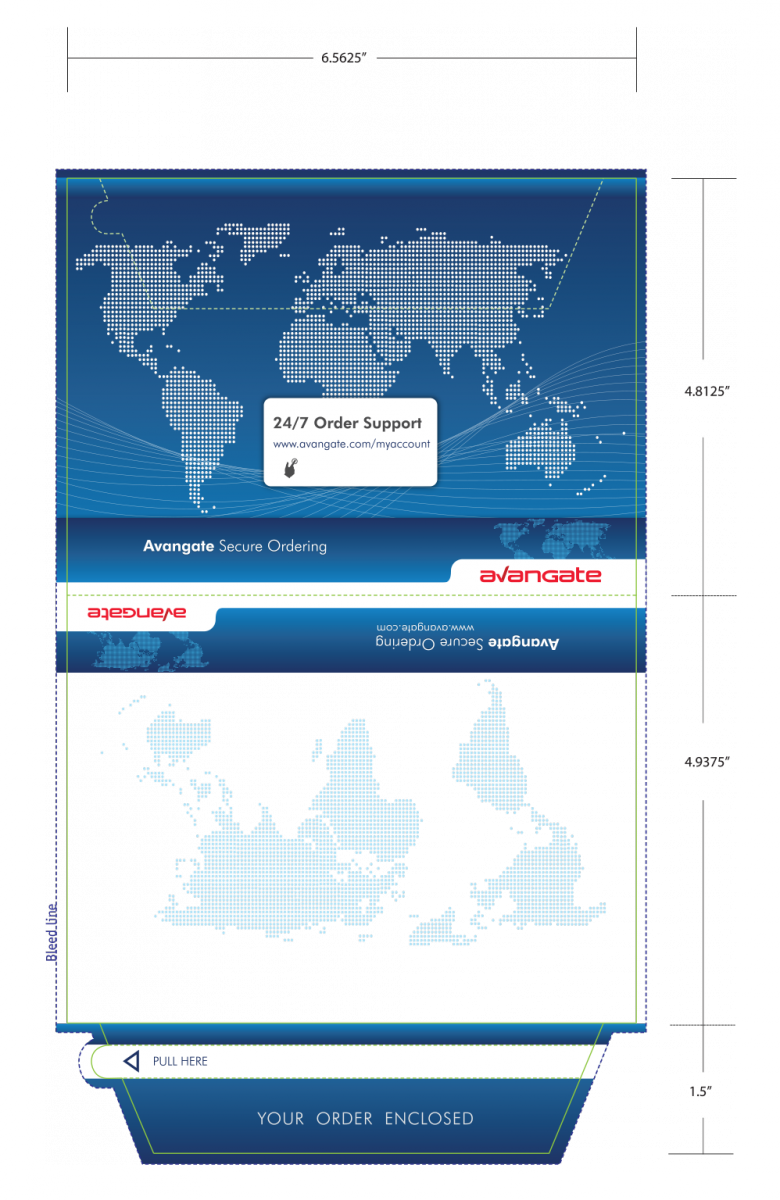 You cannot customize CD paper sleeves.
Consider the following recommendations for any customization that you perform for the backup media:
Use alias for all texts.
Make sure the style of Backup Media mailer matches the style of your company website.
Do not use black elements against a dark background.
Use easy to read elements, otherwise increase their contrast levels.
Use proportional resizing only for your text and elements.
Add custom logo to USB drives
Contact 2Checkout to add your company's logo to the USB delivered to your customers.
Custom USB drive Thank You note
Contact 2Checkout to include a custom Thank You note with each USB drive delivered to your customers. This is a 3.75"(9.52cm) x 3.30"(8.38cm) at 600dpi JPEG image for your custom background image for the Backup Media. Otherwise, 2Checkout uses the generic layout.
Custom Backup CD/DVD skin
Customize each individual Backup CD/DVD item, in the Backup Media layout area. This is a 12x12cm at 600dpi JPEG image for your custom background image for the Backup Media. Otherwise, the generic layout will be used.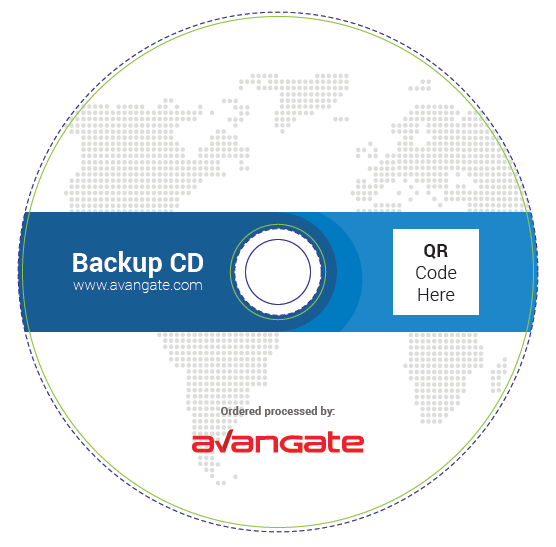 The Backup CD/DVD label parameters are described below:
Diameter: 12 cm (4.723 inches)
Inner hole diameter: 2 cm (0.8 inches)
Mockup resolution: 600 DPI.
You can download the design template for the Backup CD/DVD label from your   Control Panel.
Backup CD/DVD/USB customization
Send your custom thank you note to supportplus@2Checkout.com mentioning the USB drive you want it attached to.
2Checkout uploads the image you send and you can access it when editing the USB drive in the Fulfillment area, under Backup Media layout.
Customize details such as:

Product name
Product key
Client name
The Edit tab
Create and customize labels and add them to the layout by clicking and dragging items from the right side pane on top of the image. Click Save when you're done.
The Preview tab
Once you create and positioned all necessary labels, move to the Preview tab to enter the specific information in the fields on the right-hand side of the window. Click Generate Preview to see the result.
Updating backup media content
Dynamic discs - Update the product files assigned to products for which you're offering Backup Media to customers.
Static discs - Click the ISO button in the Current content area and enter the URL where your ISO file is hosted. 2Checkout automatically downloads it from that location. Additionally, you have to provide the MD5 hash of the ISO file for validation purposes. 2Checkout automatically sends you an email notification when the update is complete. To get the MD5 hash of a file you can use any md5 tool available online.
Set up per-product backup media settings
Click to edit a product for which Backup Media is available, and make your way to the Fulfillment tab. Backup Media can be offered to shoppers regardless of the Product fulfillment type you select for an offering.
You can select either a Static or a Dynamic disc/USB drive for a product in the Backup media settings area. Scroll down to the bottom of the page and click Save for any changes to come into effect.
Pricing
2Checkout charges you a service fee when your customers purchase Backup Media. Inquire about Backup Media commissions.
Available Backup Media options

2Checkout service fee (USD)

2Checkout service fee (EUR)

Backup CD in paper sleeve

Backup DVD in paper sleeve
Set up Backup Media costs
Edit a Backup Media to define the costs which your shoppers will incur to purchase the CD/DVD/USB and have it delivered to them.
Control prices for all currencies
Set the prices for all transactional currencies available for your account if you want to control what pricing your customers will see and pay as a part of your localization strategy.
Let 2Checkout convert the price defined for the default currency
Only configure the price for the selected transactional currency and have 2Checkout automatically convert the costs into all other currencies for your shoppers in accordance with the currency in which they'll make the payment.
Net price
2Checkout adds VAT/sales tax to the net price when taxes are applicable. Customers liable to taxes will pay the net price + VAT and customers exempt from VAT will pay the net price.
Gross price
This is the total cost incurred by the customer for the backup media, regardless of tax applicability. Where VAT/sales tax is applicable, 2Checkout deducts taxes from the gross price so the final backup media price (including VAT) remains unchanged. Customers liable to VAT/sales tax and customers exempt from VAT/sales tax will pay the same price.
Shipping
2Checkout ships backup media by mail. The price for the Backup Media orders include shipping & handling via:
Delivery time
Shipping takes 7 to 10 business days, but please allow up to 3 weeks for delivery in the eventuality of unforeseen circumstances in production and shipping.
Refunds
The Backup Media fees are not refundable and are not included in any refund policy.
Handle incorrect information
2Checkout cannot change the customer shipping information after an order has been processed. If the buyer has entered the incorrect information, please call our Customer Service line at +31 88 000 0008 and we will submit a new order for the customer if possible.
FAQ
Where are the Backup Media shipped from?

2Checkout ships Backup Media from the United States of America (US).

Can I track the delivery of the Backup Media?

Tracking is only available to US customers (on request via 2Checkout Support).

What do I need to ship USB drives larger than 4GB?

Please contact 2Checkout directly to explore this possibility.